Welcome to America's Great Christian Network Serving Over Two Million People in Eastern Washington State, Northern Idaho, and Northeastern Oregon and Around The World Via The Internet
1050 AM is now back home, back where it started with the best Bible teachers in the country, as the newest affiliate of the American Christian Network. KFIO, The Magnificent 1050 AM, provides Christian programming to a wide area previously without local Christian radio. Reception reports have been phenomenal . For your reception report, email KFIO@KFIO.info.
History of 1050 AM and the historic KFIO call letters click HERE!
---
---
"Eyes On Washington" is one of Seattle's most popular radio programs among Christians. It is produced through the Salem Christian stations in Seattle and has been a primary source of "straight talk" about state and national issues of importance to Christians, from a Biblical perspective.
The program features Pastor Marty McClendon and Doug Basler. A special state wide weekly version of Eyes On Washington is now heard Saturdays at its new time of 11am on the full ACN radio network.
Pastor McClendon can be reached by mail at the following address:
PMB 173, 5500 Olympic Drive, Suite H 105, Gig Harbor, Washington 98335. Telephone 1 800 738 1474.
---
The Bible Answer Man with Hank Hanegraaff is now heard on the full ACN radio network daily at 8pm.
Widely regarded as one of the world's leading Christian authors and apologists, Hank is deeply committed to equipping Christians to be so familiar with truth that when counterfeits loom on the horizon, they recognize them instantaneously.
Through his live call-in radio broadcast, Hank equips Christians to read the Bible for all it's worth, answers questions on the basis of careful research and sound reasoning, and interviews today's most significant leaders, apologists, and thinkers.
Hank is heard live on KTW AM and FM and the live LBS network streaming. Phone in and participate between 3 and 4pm weekdays and then tune in at 8pm and hear yourself on national radio. Phone toll free 1 888 275 4265.
---
Gary Randall mentioned on his November 9th program on ACN that Dr. Jess Read was the last person to cross the Tacoma Narrows Bridge before it went down in 1940. Yes, that was Tom Read's father. Now, you can read the rest of the story.

Click HERE!
---
Dr. James Dobson and his son have a new program, Dr. James Dobson's Family Talk, weekdays at 6pm, exclusively on ACN.
Have Dinner With Dobson weekdays at 6pm on ACN
On EYE ON, Sundays at 12:30pm, On EYE ON, we will visit with the City of Davenport, Washington.

---
Here is a picture of the ACN and LBS icons that you will find at your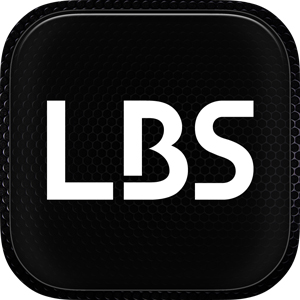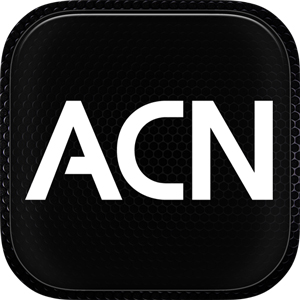 cellphone app store. Go to your app store on your cell hone and click on the black and white ACN icon and download the free app. The icons, as pictured, will be available on your phone. Simply click on the icon and the ACN network audio will start playing through your cell phone. After you download the ACN free app, then go back to the app store and download the LBS app. The iPhone and Android cell phones have the app available now for downloading.
For the Blackberry and other cell phone, click on ACN to listen to the ACN network and click on LBS to listen to the Liberty network.
---
Want a complete ACN program schedule or a schedule for any of the ACN network affiliates? Simply click on EMAIL and email us your name, full postal mailing address and the affiliate to which you listen: KSPO 106.5 FM Spokane, KTRW 630 AM Spokane, KYAK 930 AM Yakima, KGDN 101.3 FM Tri-Cities/Walla Walla, KTAC 93.9 FM Moses Lake/Othello, KTBI 810 AM Wenatchee and Central Washington.
---
If you do not already receive the 810 Club email programming bulletins, email 810Club@810Club.org now and ask to be placed on the list. Simply click on the radio.
---
ACN CEO, Tom Read, answers listener's questions that have been asked by 810 Club members. You can also email ACN with your questions.
Click here for ASK TOM READ.
---
The Unchanging Word with Dr. Mitchell Now On Each Weekday At 11am.
Listen to Patriot Radio with Matt Shea Tuesday and Thursday and Kevin Wolter on True Wealth, sponsored by Coins Plus, Monday, Wednesday, and Friday at 4pm and again at 9pm on ACN. To contact True Wealth, email Info@coinsplus.com.
---

Chiropractic Care * Corrective Exercises * Lifestyle Advice * Nutritional Counseling * Massage Therapy * Spinal & Postural Screenings Northpointe Office 509-464-2273 Monroe Office 509-326-3795 www.houkchiropractic.com
Hear Dr. Houk on ACN Saturdays at 6am and KTW Saturdays at 7:00am and 1:30pm. Sundays at 8:00am.
---
God, Family and Country with David Taylor Guest: Jason Overstreet
This week, March 25th, on God, Family and Country, David and Jason take another trip down the rabbit hole. What begins as a discussion related to dropping firearms sales under the Trump Administration turned into a full blown discussion on the fundamental principles the country was founded upon. This is a show you won't want to miss. Check it out here, on God, Family and Country.

ACN : Saturday 10:30am
---
Steven Maggi Show
This week, March 18, Steven will take you for a visit to perhaps the unhealthiest restaurant in America. It's called the Heart Attack Grill and its owner, Dr. Jon, tells us that while it's not meant for every day, it's a once in a while treat that tastes great and is fun. Also on the show, you'll meet comedian Brad Zinn, who does incredible impressions of former stars like Johnny Carson and Jack Benny. Finally, our Vegas Insider will tell us about the biggest souvenir store in Vegas (and America).
ACN Network: Saturday 7:00am KTW LBS Network: Saturday 6:00pm
IT SEEMS TO ME with TOM READ Guest: Bob Flanigan of The Four Freshman
One of the most popular recording groups of the 50s and 60s was four college students who became known as The Four Freshman. Signed by Capital Records, The Four Freshman had hit after hit. Tom Read's guest this weekend is one of the original Four Freshman, Bob Flanigan. Bob will share the little known stories of the group's fabulous career.

ACN Network: Saturday 8:30am, 12 Noon, 4:00pm, 5:30pm Sunday 7:00am
KTW - 630 AM 96.5 FM: Saturday: 6:00am, 8:00am, 1:00pm Sunday: 7:30am, 10:00am, 5:30pm
---
Liberty and Posterity with Ron Higgins
Liberty and Posterity program for broadcast on Saturday, 3/18/17. The program addresses the recent selection of a Muslim to be the spiritual advisor for the 7th Infantry Division (14,000 soldiers) at Joint Base Lewis-McCord in Washington State.

ACN Network: Saturday 10:00am
LBS Network: KTW - 630 AM and 96.5 FM Sunday 1:30PM
---
John Jacob Program
John Jacob is scheduled to teach a two hour class in Coeur d'Alene, ID this Saturday -- An Introduction to Emergency Communications. In this week's show on LBS network and KTW AM and AM, March 18, he gives us a sneak peak into the topic, with some practical tips on how you can stay informed and connected with others if conventional communications and the internet stopped working. John Jacob is the founder of AmRRON -- the American Redoubt Radio Operators Network -- a nationwide network of emergency communications radio operators.

LBS Network: KTW - 630 AM and 96.5 FM Saturdays 9:00am
---
JOHN LOEFFLER'S STEEL ON STEEL - The Alternative News Radio on KTW Sundays at Noon and on ACN Saturdays at 6pm.

03/18/2017 Me and My Shadow Government

:

What are the crises plaguing America today? If you follow the media, the answer is Russian collusion, wiretapping, and tax returns. In this week's boralogue, John looks at the real looming crises we face including an economy plagued by unsustainable borrowing and courts ruling according to politics and not the rule of law. But fear not – God is ultimately in control.

Deep state operatives inside the U.S. government still loyal to former president Obama are doing their best to sabotage current president Donald Trump. Kenneth Timmerman (www.iran.org), President and CEO of the Foundation for Democracy in Iran, joins us to discuss classified leaks and other problems caused by those wreaking havoc on this administration.

Diving deeper into shadow governments, we welcome retired business owner and director at the Claremont Institute Robert Curry (www.claremont.org) who examines the history of the deep state and its opposition to the Constitution and what President Trump is doing to fight the problem.

Communication is key when you are President and for Donald Trump extremely difficult when the media as a whole is your adversary. Monty Donohew (www.donohew.com), Attorney at Monty L. Donohew, LPA explains how President Trump is reforming political communication by flipping the press's Alinsky methods back at them, exposing them as hacks who have severely underestimated him.

John's quote of the week:

"Here's a hint that you can tell when you're entering the end game: when politicians start playing the blame game, it means we have finally plowed to the end of a problem which they have created for which they don't have any solution and disaster will be upon us."

IMPORTANT NOTE: John has lost one of his sponsors due to sudden unemployment. We need a new family to step forward as a participating sponsor to keep John on the air. Email ACN@ACN.cc and tell us the monthly amount you can invest in freedom by helping to sponsor John.

<![if !supportEmptyParas]> <![endif]>Steel on Steel is made possible and sponsored by

Eric Katzer of Westcoast Window Cleaning of Spokane. Phone 509 325 9484.
---
ACN announces the program "Hear It Again". The purpose is to hear again some of the great Bible teaching radio programs of the 40s and 50s. The series is now presenting historic programs of the Old Fashioned Revival Hour. "Hear It Again" is being aired Sundays at 10pm.
The story of the Old Fashioned Revival Hour traces the history of religious broadcasting in the United States. For the background and history of this program that featured Dr. Charles E. Fuller, click on the FULL STORY.
---

---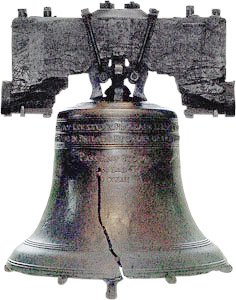 Mity Mike says, "KTAC is now an affiliate of th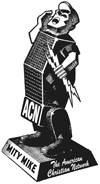 e
Liberty Broadcasting System".
ACN - Its All You Need