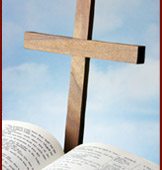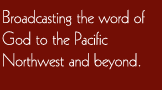 How does my church get a radio program on ACN?

How do I download the ACN and LBS network free Apps and Listen to ACN and LBS networks on my computer?


Mail address:

ACN Network
PO Box 31000
Spokane, WA 99223
Mailing Addess and Phone Number for Ministries
Email: acn@acn.cc
Phone: 1-509-443-1000
The finest Christian Bible teachers and leaders in the world are all on ACN:
Pastor Tony Evans
Pastor Rick Warren
Samantha Landy
Pastor Chip Ingram


The 810 Club is now able to process your credit cards with security through a Christian company.
You can now make a gift to the 810 Club on line with your credit card. Click here.
We want to thank those of you who have been providing financial assistance to the 810 Club by using your credit card on line, above.
Request the weekly email programming bulletin from the 810 Club.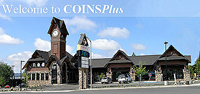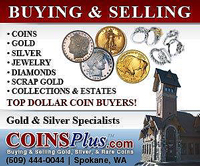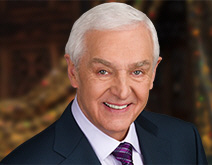 David Jeremaih heard in a three state area on your local ACN network affiliated station.
Welcome to America's Great Christian Network Serving Over Two Million People in Eastern Washington State, Northern Idaho, and Northeastern Oregon and Around The World
FAITH AND TRUTH SATURDAYS - KTW 630 AM KTW 96.5 FM
HEAR IT AGAIN with The Christian World View at 11am, Gary Randall at Noon, Ashley McBride at 2:30 and Matt Shea at 3pm every Saturday on KTW 630 AM



SPIRITUAL HEALTH IS ACN AND KTW

ACN IS LOCAL AND IT DOES MAKE A DIFFERENCE!

Ashley Possin is now heard with her Bible study at 8:00am Saturday mornings on KTW 630 AM.

The Bible Answer Man has moved to 9:30pm on KTW 630 AM following The Right Spokane Perspective.

The right tea drink is an important daily supplement for good health. Tune in daily at 3:30pm on KTW 630 AM in Spokane/CDA and KTAC 93.9 FM in Central Washington.


ACN has put together a committee to carry out the project of redirecting support to local sponsorship. They have recommended that the sponsorship should be directly with ACN and not involve the 810 Club since Chuck's sponsorship for the last 25 years on ACN has been directed to ACN, not the 810 Club. This will mean many of you will send two checks each month, your regular 810 Club dues and another sponsorship check to ACN. Should not be a big problem as you already write multiple checks each month. If you wish to use your credit card for your sponsorship support to Save Chuck, here is the link. Be sure to type in June in the space: Paying Month Of _____ On the line Paying For Program, be sure to type in Chuck Missler.

https://secure-q.net/donations/acn/8273

So as of June, if you are sending a check, redirect your support to Save Chuck directly to ACN at PO Box 31000, Spokane, WA 99223. ACN needs to know before June 1st the level of sponsorship that it will receive so as to be sure their are sufficient funds being pledged. So please email ACN at acn@acn.cc and simply say you are redirecting your support of Chuck to the local sponsorship of the dollars amount. ACN will keep tract of the figures and pray fully we will Save Chuck for current and future generations. Please pray and then act by emailing ACN now, please do not wait until the last minute. God richly bless you.

PLEASE DO NOT NEGLECT YOUR SUPPORT OF THE 810 CLUB AND THE MINISTRIES ON ACN AND KTW WHO ARE WORKING OVERTIME TO BRING COMFORT AND ASSURANCE TO EVERYONE FROM A BIBLICAL PERSPECTIVE AND WORKING WITH CLOSED LOCAL CHURCHES TO GET ON THE AIR.

Tune in and have Dinner With Dobson today at 6pm on your local ACN network affiliated station.

SPIRITUAL HEALTH IS ACN AND KTW

No one does it better!

MAY 4TH WAS THE ANNIVERSARY OF THE OPENING DAY OF EXPO 74.

Click on the News Pass below to read the inside story of Expo by someone who was involved!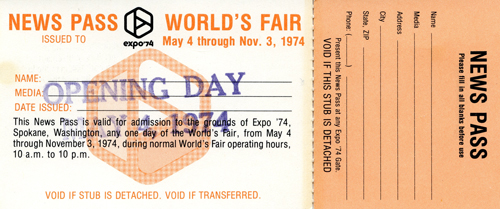 ---
ACN's newest affiliate KYAK FM 96.1 is on the air. Please tune in and email your reception report to acn@acn.cc.
| | | |
| --- | --- | --- |
| KTBI | 810 AM | Moses Lake - Wenatchee |
| KYAK | 930 AM | Yakima - Ellensburg |
| KGDN | 101.3 FM | Tri-Cities - Walla Walla |
| KFIO | 1050 AM | Spokane - IDAHO CDA - Pullman |
| KTW | 630 AM | Spokane - IDAHO CDA-LBS Net |
| KTBI FM | 106.1 FM | Moses Lake - Soap Lake |
| KYAK FM | 96,1 FM | Yakima - Lower Valley |
| KTW FM | 96.5 FM | Spokane - CDA - LBS Net |
| KFIO FM | 97.7 FM | Spolane - CDA |
| KTAC FM | 93.9 FM | Central Washington |
| KSPO FM | 106.5 FM | Spokane - IDAHO CDA |
| | | |
Hear ENDTIME live weekdays at 1pm on KTW 630 AM and KTW 96.5 FM in Spokane and KTAC 93.9 FM in Central Washington and now rebroadcast on the full ACN network at 8:00pm.
We Thank God For You as you have made it possible for thousands of souls to come to the Lord through the teaching you make possible on ACN!
Rejoice always, pray continually, give thanks in all circumstances; for this is God's will for you in Christ Jesus."
(1 Thessalonians 5:16-19)
---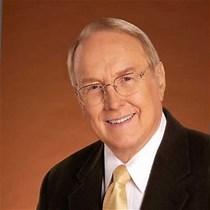 Family Talk with Dr. James Dobson, heard daily at 6pm on your local ACN network affiliated station.
Dr. Dobson is also currently heard on the LBS network (KTW 630 AM anbd KTW 96.5 FM) daily at 11:30am.
Dr. Dobson began his radio ministry with a once weekly half hour program that was heard on 1050 AM in Spokane. Today, years later, Dr. Dobson is still heard on KFIO 1050 AM, In The Air Everywhere in the inland Northwest.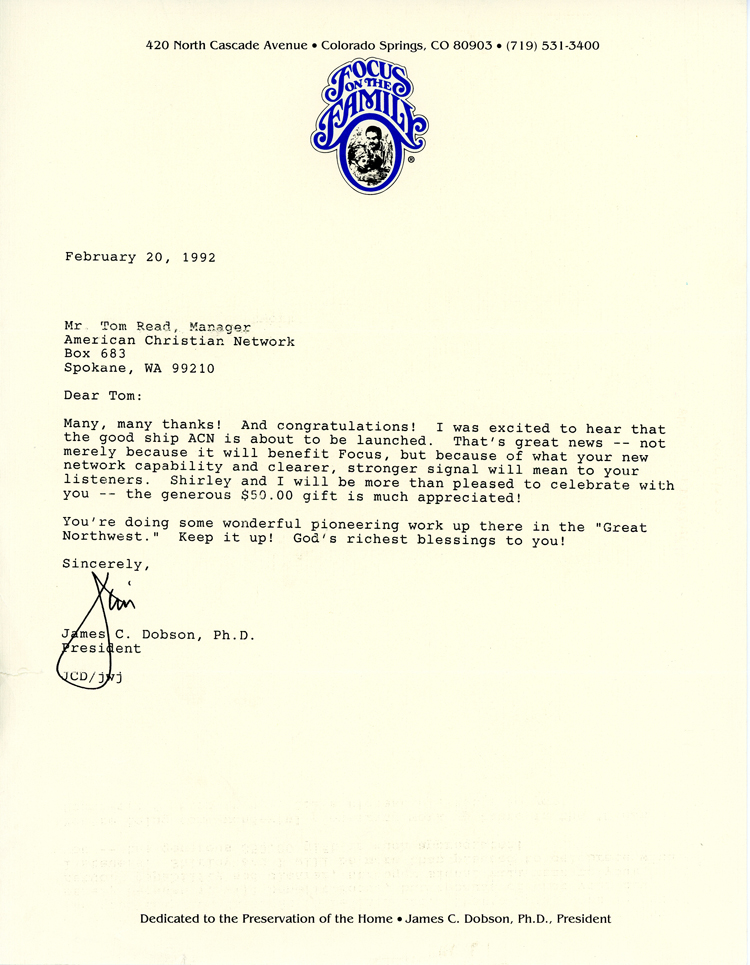 ---
TACOMA NARROWS BRIDGE AND JESS W. READ, M.D.
The Doctor and the Bridge
By Jess Read, MD as told to his son, Tom Read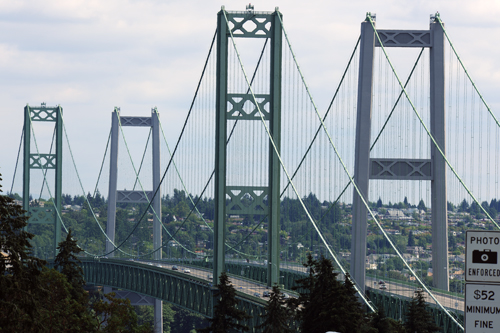 How is a prominent Tacoma, Washington Physician and Surgeon connected with the original Tacoma Narrows Bridge?
What part did Dr. Jess Read play in the history of the 1940 Narrows Bridge?
For the full, fascinating story, click on the Narrows Bridge picture above.
---
---
Dr. John G. Mitchell on the Unchanging Word program is heard daily at 3:30pm to provide the most powerful afternoon teaching hour on Christian Radio.
---
1050 AM is now back home, back where it started with the best Bible teachers in the country, as the newest affiliate of the American Christian Network. KFIO, The Magnificent 1050 AM, provides Christian programming to a wide area previously without local Christian radio. Reception reports have been phenomenal . For your reception report, email KFIO@KFIO.info.
---
History of 1050 AM and the historic KFIO call letters click HERE!
---
Gary Randall mentioned on his November 9th program on ACN that Dr. Jess Read was the last person to cross the Tacoma Narrows Bridge before it went down in 1940. Yes, that was Tom Read's father. Now, you can read the rest of the story.

Click HERE!
---
To listen to the ACN and LBS networks on your cell phone, click on www.acn.cc in your cell phone browser and click on the LBS or ACN logo pictured here.
---
Want a complete ACN program schedule or a schedule for any of the ACN network affiliates? Simply click on EMAIL and email us your name, full postal mailing address and the affiliate to which you listen: KSPO 106.5 FM Spokane, KFIO 1050 AM Inland Northwest, KTW 630 AM Spokane, KYAK 930 AM Yakima, KGDN 101.3 FM Tri-Cities/Walla Walla, KTAC 93.9 FM Moses Lake/Othello, KTBI 810 AM Wenatchee and Central Washington.
---
If you do not already receive the 810 Club email programming bulletins, email 810Club@810Club.org now and ask to be placed on the list. Simply click on the radio.
---
ACN CEO, Tom Read, answers listener's questions that have been asked by 810 Club members. You can also email ACN with your questions.
Click here for ASK TOM READ.
---
Chiropractic Care * Corrective Exercises * Lifestyle Advice * Nutritional Counseling * Massage Therapy * Spinal & Postural Screenings. Northpointe Office 509-464-2273 MonroeOffice 509-326-3795 www.houkchiropractic.com Hear Dr. Houk on ACN Saturdays at 6am and KTW Saturdays at 7:00am and 1:30pm . Sundays at 8:00am
.

LISTEN TO ACN AND LBS NETWORKS ON ANY REGULAR TELEPHONE
Dial 1 605 477 4336 - Press 1. on your phone for ACN or 2. for LBS.
To change from one network to the other, press * and 1. for ACN and * 2. for LBS. Most cell phone, cable TV phones, and most local phone companies provide unlimited long distance.
---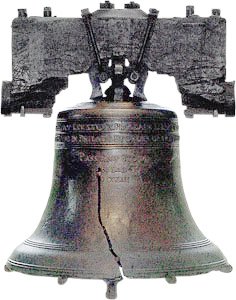 Mity Mike says, "KTAC is now an affiliate of th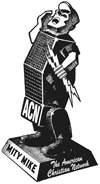 e
Liberty Broadcasting System".
ACN - Its All You Need
ACN Leads, Others Follow